All items are handmade and unique. We've tried to make sure the photos give an accurate representation of color and shading, but the stones can vary greatly from one quarry to another. Many color variations can be found.

Blessing Stones Energy Bracelet
Bless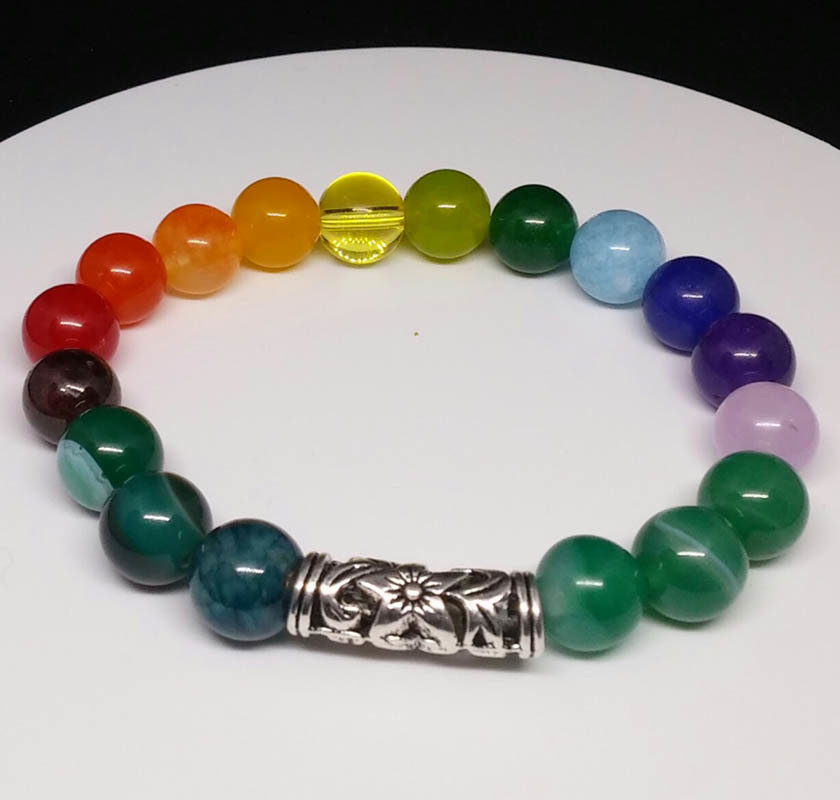 Stretchy bracelet made with twelve 10mm semi-precious stone beads as listed in Revelation 21 in the foundations of the New Jerusalem, flanked by other quartz, jade, or agate beads. The 12 foundation stones are all quartz and as such, transmit a frequency very close to our human bodies (which stands to reason since man was made from the dust of the earth according to the book of Genesis) and many believe this frequency contributes to the process of healing and wellness.
Bracelet size (length)
7 inches (0) 7.5 inches (0) 8 inches (0)
Bead Sizes
10mm (1) 8mm (0)
Choose flanking stones
Clear crystal (0) Blue stones (lapis lazuli, sodalite) (0) Gold tiger eye (0) Moonstone (0) Black Tourmaline (0) Turquoise (0) Amethyst (0) Rose Quartz (0) Green Malachite (0)