All items are handmade and unique. We've tried to make sure the photos give an accurate representation of color and shading, but the stones can vary greatly from one quarry to another. Many color variations can be found.

Brazilian Aquamarine
AquaMini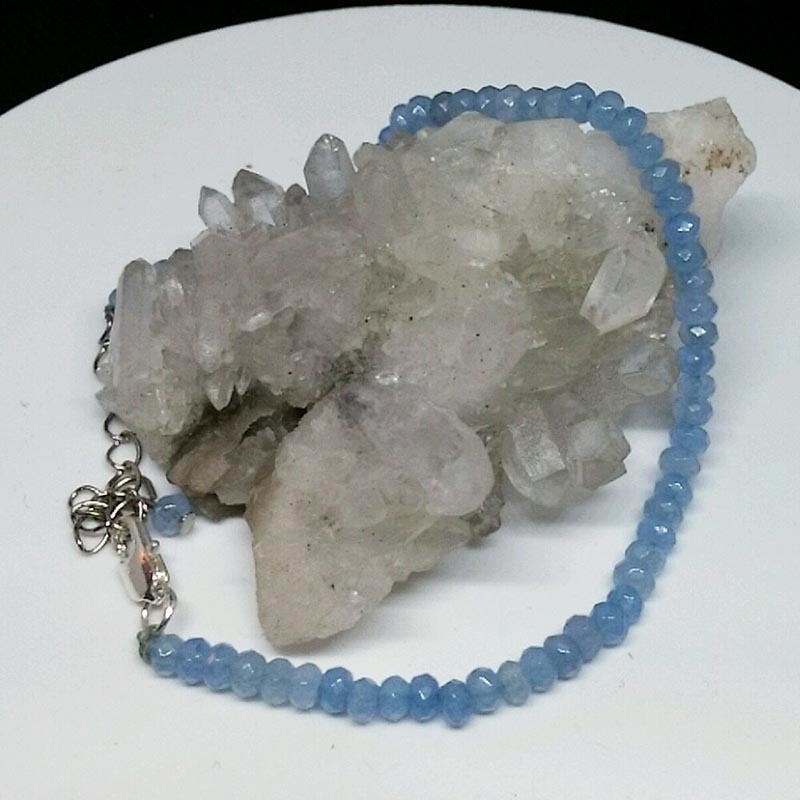 4mm faceted Brazilian Aquamarine bracelet with lobster clasp, measures 7". Mined in Brazil, Africa, Madagascar, Pakistan, Australia, US, China - Aquamarine was originally mined by German immigrants to Brazil in the 1850. The stone has been used to benefit the throat, swollen glands, thyroid, and improve the immune system.