All items are handmade and unique. We've tried to make sure the photos give an accurate representation of color and shading, but the stones can vary greatly from one quarry to another. Many color variations can be found.

Black and White
BW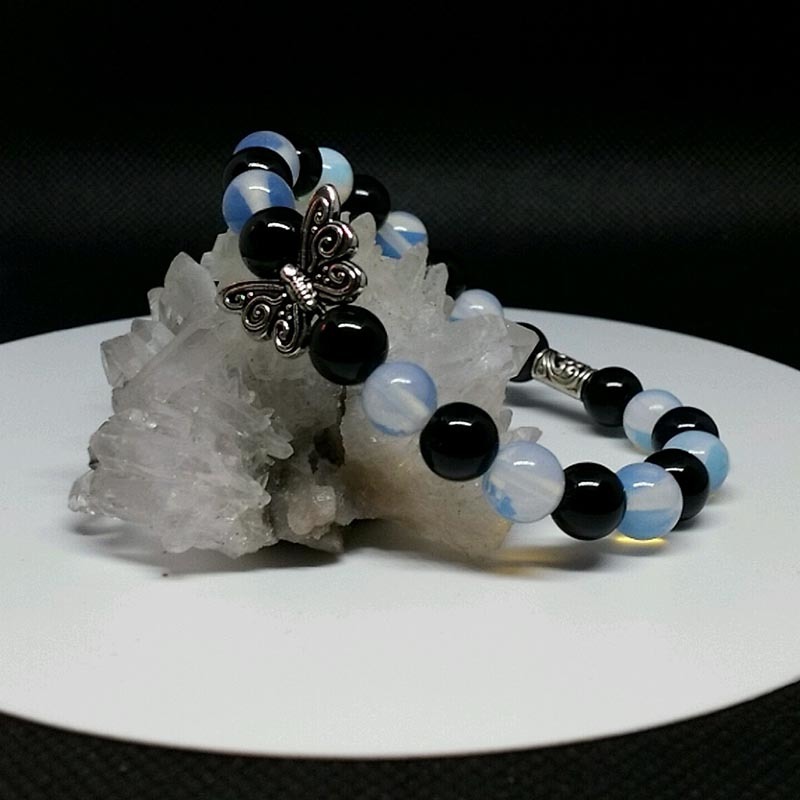 This combination of black tourmaline and moonstone in a stretchy bracelet is great because it goes with almost anything you wear. Black tourmaline is believed to absorb bad energy and mitigate the effects of bad electromagnetic energies (solar storms, EMF from cellphones, microwaves, etc.)
Moonstone is a stone used to calm the emotions and alleviate stress. Some believe it also aids the digestive system, eliminates toxins and fluid retention, and alleviates degenerative conditions of skin, hair, eyes, and fleshy organs such as the liver and pancreas. It is said to stimulate the pineal gland and balance hormonal cycles, and is a favorite with women for assisting with PMS, conception, pregnancy, childbirth, and breast-feeding. Some believe it is also beneficial to men in opening the emotional self.

Bead size
8mm (0) 10mm (0)