All items are handmade and unique. We've tried to make sure the photos give an accurate representation of color and shading, but the stones can vary greatly from one quarry to another. Many color variations can be found.

Tridacna and Charoite
TriChar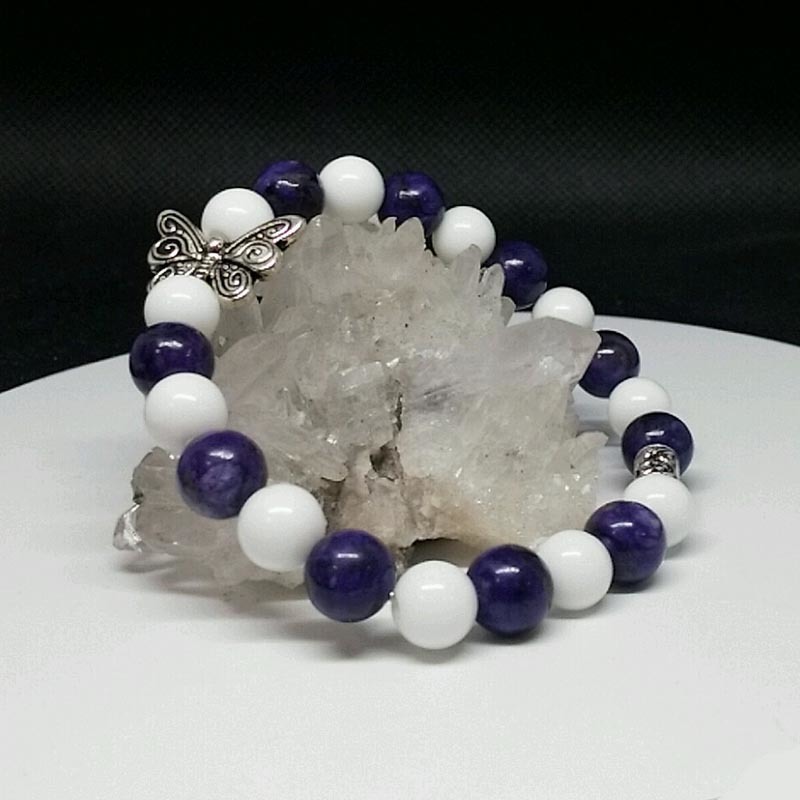 Stretchy bracelet with 8 mm tridacna and charoite beads.